1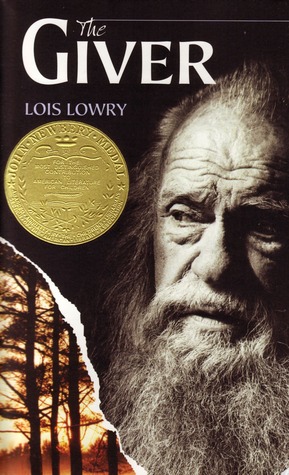 The story centers on twelve-year-old Jonas, who lives in a seemingly ideal world. Not until he is given his life assignment as the Receiver does he begin to understand the dark secrets behind his fragile community. The Giver is the first in a quartet of books that includes
Gathering Blue, Messenger,
and
Son.
2
3
Sussex, England. A middle-aged man returns to his childhood home to attend a funeral. Although the house he lived in is long gone, he is drawn to the farm at the end of the road, where, when he was seven, he encountered a most remarkable girl, Lettie Hempstock, and her mother and grandmother. He hasn't thought of Lettie in decades, and yet as he sits by the pond (a pond that she'd claimed was an ocean) behind the ramshackle old farmhouse, the unremembered past comes flooding back. And it is a past too strange, too frightening, too dangerous to have happened to anyone, let alone a small boy.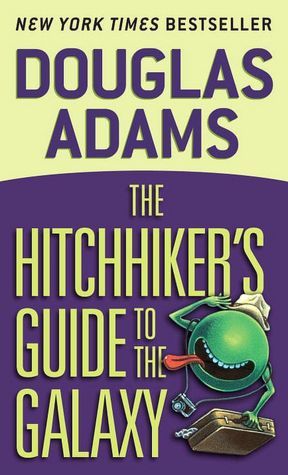 Seconds before the Earth is demolished to make way for a galactic freeway, Arthur Dent is plucked off the planet by his friend Ford Prefect, a researcher for the revised edition of The Hitchhiker's Guide to the Galaxy who, for the last fifteen years, has been posing as an out-of-work actor.


5
La primera regla del club de la pelea es no hablar del club de la pelea. Cada fin de semana, un puñado de jóvenes oficinistas se quitan los zapatos y las camisas y pelean entre sí hasta la extenuación. Los lunes vuelven a sus despachos con los ojos amoratados y un embriagador sentimiento de omnipotencia.
6
4.5 stars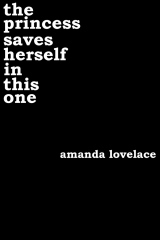 "Ah, life- the thing that happens to us while we're off somewhere else blowing on dandelions & wishing ourselves into the pages of our favorite fairy tales."
A poetry collection divided into four different parts: the princess, the damsel, the queen, & you. the princess, the damsel, & the queen piece together the life of the author in three stages, while you serves as a note to the reader & all of humankind. Explores life & all of its love, loss, grief, healing, empowerment, & inspirations.
7
4.5 stars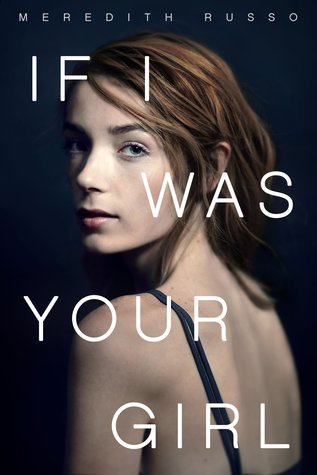 Amanda Hardy is the new girl in school in Lambertville, Tennessee. Like any other girl, all she wants is to make friends and fit in. But Amanda is keeping a secret. There's a reason why she transferred schools for her senior year, and why she's determined not to get too close to anyone. Because the secret that Amanda's been keeping? It's that she used to be Andrew.
8
Everyone knows a couple like Jack and Grace: he has looks and wealth, she has charm and elegance. You'd like to get to know Grace better. But it's difficult, because you realize Jack and Grace are never apart. Some might call this true love.
Picture this: a dinner party at their perfect home, the conversation and wine flowing. They appear to be in their element while entertaining. And Grace's friends are eager to reciprocate with lunch the following week. Grace wants to go, but knows she never will. Her friends call—so why doesn't Grace ever answer the phone? And how can she cook such elaborate meals but remain so slim?
And why are there bars on one of the bedroom windows?
The perfect marriage? Or the perfect lie?
March is a vivid first-hand account of John Lewis' lifelong struggle for civil and human rights, meditating in the modern age on the distance traveled since the days of Jim Crow and segregation. Rooted in Lewis' personal story, it also reflects on the highs and lows of the broader civil rights movement.
Los cuentos de Silvina Ocampo configuran un universo complejo y personalísimo. La no inocencia, la transgresión, las relaciones humanas y sus misterios -los misteriosos resortes que las movilizan-, lo onírico metafísico, las ambigüedades, las metamorfosis, aparecen como elementos absolutamente integrados al mundo real, lo cual se traduce en una "falta de asombro" del narrador ante lo que llamaríamos la aparición de lo insólito, irreal, sobrenatural.
Todo el mundo sabe que en Omnia, la gran tienda virtual, puedes comprar cualquier cosa. En su catálogo encontrarás todo lo que puedas imaginar, e incluso objetos que ni siquiera sabías que existían. Por eso, cuando Nico tira a la basura por accidente el peluche favorito de su hermana pequeña, no duda en buscar en su web uno igual para reemplazarlo. Pero un error informático inesperado lo conducirá hasta el mismo corazón de Omnia, un inmenso y extraordinario almacén en el que la búsqueda del peluche será solo el comienzo de una emocionante aventura.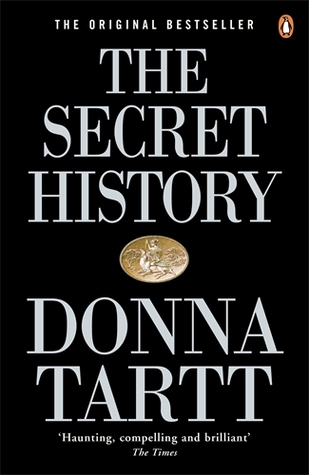 Under the influence of their charismatic classics professor, a group of clever, eccentric misfits at an elite New England college discover a way of thinking and living that is a world away from the humdrum existence of their contemporaries. But when they go beyond the boundaries of normal morality their lives are changed profoundly and for ever.
Pop Art, an abbreviation of Popular Art, is a movement that found its origins in England in the 1950s but realised its full potential in New York in the 60s. The name referred to the interest of a number of artists, such as Robert Rauschenberg (born 1925) and Jasper Johns (born 1930), in the imagery and techniques of consumerism and popular culture. Pop Art, led by the cult figure of Andy Warhol, was probably the most extraordinary innovation of 20th century art. It put art into everyday terms and so helped close the gap between "high art" and "low art." The British artist Richard Hamilton defined Pop Art as: "popular, transient, expendable, low-cost, mass-produced, young, witty, sexy, glamorous, and Big Business." Richly documented and clearly structured, this book provides an overall view as well as a new and insightful perspective on Pop Art and the works of the artists who were at the forefront of this movement.
Matar a Borges es una novela de parodia donde el personaje de El Aleph, Carlos Argentino Daneri, se traslada de la ficción para vengarse de su creador por robarle la esencia de ese punto mágico, donde convergen todas las cosas del universo.
In Carter Beats the Devil, Glen David Gold subjects the past to the same wondrous transformations as the rabbit in a skilled illusionist's hat. Gold's debut novel opens with real-life magician Charles Carter executing a particularly grisly trick, using President Warren G. Harding as a volunteer. Shortly afterwards, Harding dies mysteriously in his San Francisco hotel room, and Carter is forced to flee the country. Or does he? It's only the first of many misdirections in a magical performance by Gold. In the course of subsequent pages, Carter finds himself pursued by the most hapless of FBI agents; falls in love with a beautiful, outspoken blind woman; and confronts an old nemesis bent on destroying him. Throw in countless stunning (and historically accurate) illusions, some beautifully rendered period detail, and historical figures like young inventor Philo T. Farnsworth and self-made millionaire Francis "Borax" Smith, and you have old-fashioned entertainment executed with a decidedly modern sensibility.